The Simon Powell Poetry Prize
We are delighted to announce the winners of the 2016 Simon Powell Poetry Prize
Abigail Wander   Jewish Community Secondary School
Imogen Usherwood   Farnborough Hill
Zarah Alam  King Edward VI Camp Hill for Girls
Catherine Hynes  Farnborough Hill
Nikita Joharchi  The Brunts Academy
Sacha Eyles-Owen  Surbiton High School
Oona Shah  The Kings Wessex Academy
Jake Street Chislehurst and Sidcup Grammar School
Hiba Sheikh  Plashet School
Charlotte Glyn-Woods   The Ellen Wilkinson School for Girls
Divine Francis-Fatoye Manchester High School for Girls
Congratulations to all the winners. Here is what our judge, Daljit Nagra, said about this year's prizewinners:
"An outstanding year of entries for this prestigious national poetry prize. Our young poets are writing about global political issues, about the body image and about the joys of love with startling freshness. They are using conventional forms and free verse with a verbal freedom which shows they are ready to embrace the world with the public dialogue of poetry. I was struck by the competence of the entries that handled metaphor, lineation and structure with the subtlety that energises the poem so we are left to laugh, cry or to quietly reflect."
As Daljit said, it was another very strong year for entries, so very well done to everyone who entered. The important thing is to carry on writing and keep entering competitions like this one.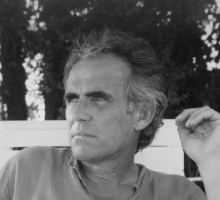 Simon Powell, the founder of Poetry Live, was always a champion of new poetry. Before he died in 2009, he started a poetry competition for students attending Poetry Live. The competition now carries on in his memory.