The Simon Powell Poetry Prize 2023
We have now contacted the ten winners of this year's competition to inform them of their success. Well done to our winners, but congratulations to everyone who entered the competition.
As our judge Daljit Nagra said,
"This year more than ever, the submissions have shown an alarming maturity in their approaches to subject matter. Teenagers with the minds of wise elders as they examine issues such as war, displacement, body issues, exam pressures and inter-generational tensions.
"Well done to everyone who entered, and it is sad that so many poets must miss out because the standard, as ever, is so incredibly high." 
To everyone who entered, thanks for making this year's competition such high quality and keep writing.
Once again congratulations to our winners!
Best wishes,
Daniel Powell
Director Poetry Live!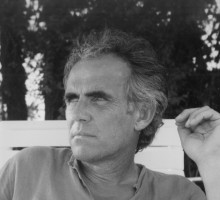 Simon Powell was always a great champion of new poetry. We run this competition as a tribute to his commitment to poetry and to his encouragement of young people to start writing.