The Simon Powell Poetry Prize 2022
Despite no events taking place this year, our annual poetry competition will still take place. We will be accepting entries until 31st May 2022.
Entry requirements 
The only entry requirement is that each applicant is a GCSE student.
To enter, a student must submit by post a single poem of not more than 25 lines. Only a poem on paper will be accepted – not an email. It should be accompanied by the following details, which must be on a separate sheet of paper (not on the same sheet as the poem):
Full name
Age
Email address
Name of school
Name of English teacher
All entries must be received by Tuesday 31st May 2022.
The address is: The Simon Powell Poetry Prize, Poetry Live Ltd., PO Box 29, Denbigh, North Wales, LL16 3YE
Every entry will be read by the judging panel – all distinguished poets – a shortlist will be drawn up and from this ten will be chosen. The winners will be announced on Friday 10th June 2022.
Good luck!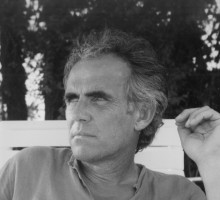 Simon Powell was always a great champion of new poetry. We run this competition as a tribute to his commitment to poetry and to his encouragement of young people to start writing.